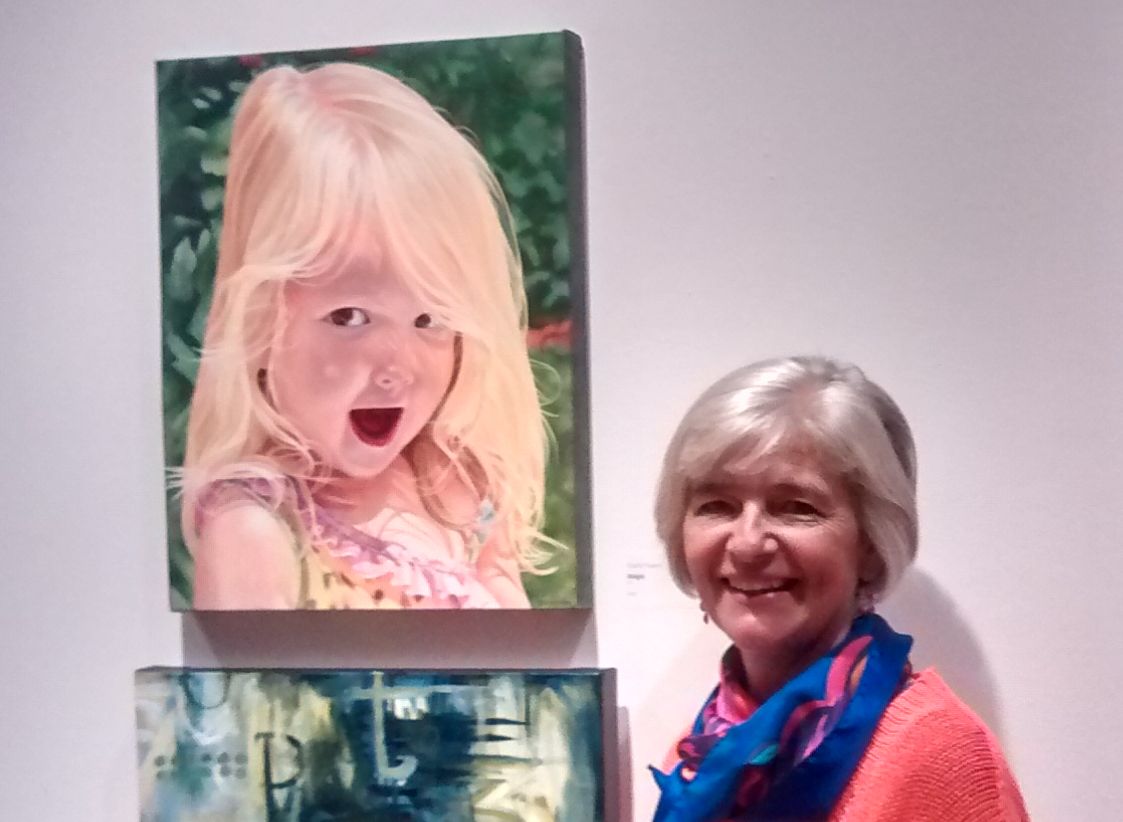 Diane with Mayor's Choice Award winner "Abigail"
2016
About the Artist
Diane's love of flowers and gardening are reflected in her highly detailed, representational watercolour and oil paintings. An avid traveler and photographer, Diane takes many of her own photos for use as subject matter in her work.

Diane was born in British Columbia, Canada, and completed her Fine Arts Diploma from Malaspina College on Vancouver Island. Originally an oil painter, she expanded her expertise into watercolour after she moved to Toronto in the mid 1980's. People and animals were her favorite subjects. Her work as a florist and her love of gardening encouraged her to begin painting florals and nature.

In 2007, Diane decided to paint in oils again. Studies of dramatic shadows and lighting are her key focus. Many of her award winning oils are on this website for you to enjoy.

Diane has been commissioned over the years to paint portraits, animals, landscapes, houses, florals and book illustrations. Her prints and originals hang in such places as Rideau Hall in Ottawa, Hospices around Canada as well as numerous private collections in the United States, England, The Netherlands and Canada. Over 200,000 copies of books with her illustrations have been distributed across Canada.

Diane currently lives with her husband in Whitby, Ontario.
Artist's Statement:
My art reflects my love of the natural world all around us and the unique way that I see it. The colours, light, and textures of nature generally and gardening, in particular, catch my eye and I find myself compelled to put what I see onto canvas. I find that flowers almost always capture my attention and I want to share with people their colours, shading and vibrancy. I want to capture this vital nature of flowers to show people - sometimes to help them see qualities and moments they might have missed, and sometimes to highlight what we might see and enjoy together.
When I paint, I am acutely aware of the play of natural light in Nature and flowers in particular. I am aware that the light is an ever- changing quality and elusive to the artist's brush, but I like the feeling of tension between the instant and changing quality of light with the more permanent quality of a painting. I try to capture the beauty of this as a moment in time and try to bring it to the attention of those who may not have noticed it in their busy lives. In this way, perhaps, my paintings give viewers back that moment.
Diane
.